Restreet are communal coworking spaces intended for the use of small, new and creative businesses that are in need of a work space in central Jerusalem.
Restreet Shlomzion is located in Shlomzion Hamalka 4, right next to Cafe Kadosh.
Click here for details and to schedule a tour in our joint coworking space.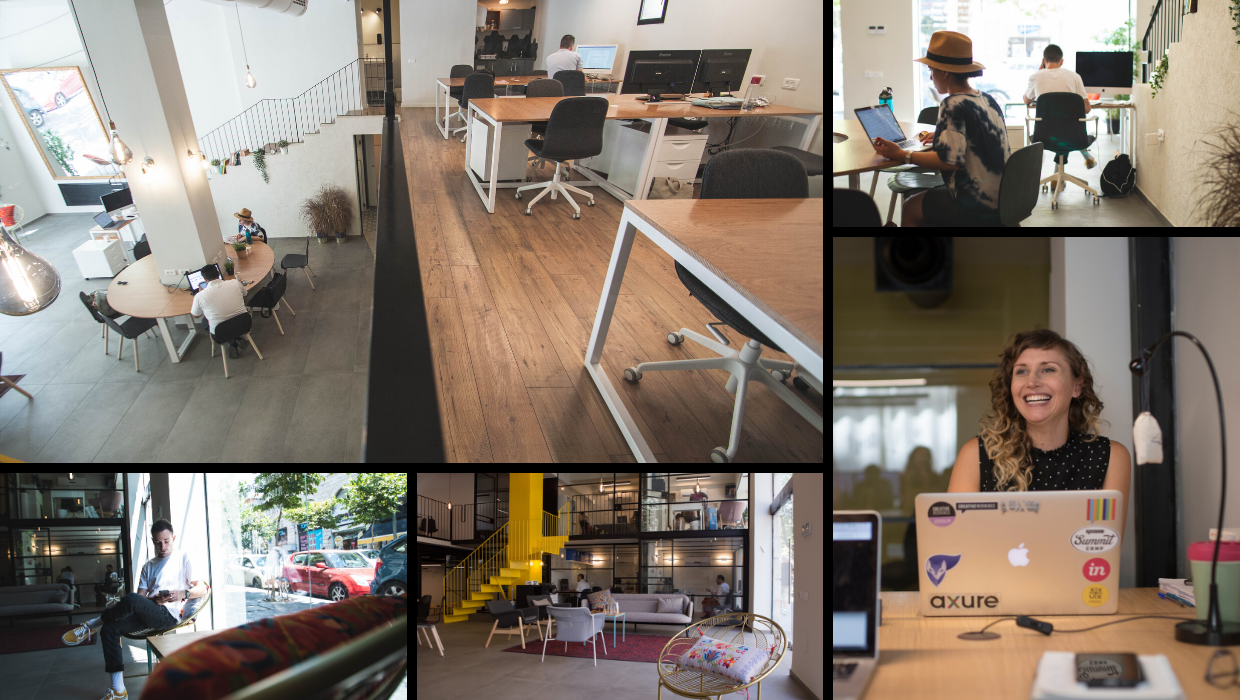 Why Re:Street?
We at Re:Street allow business owners
 to focus on their work so that they may give their customers the best service possible, while ensuring a high quality, productive and professional work space. The businesses that operate in our joint co-working space are the creative scene of Jerusalem. Within our offices you'll be able to find UI/UX designers, architects, graphic designers, content creators, marketing teams and more. Starting from today, you no longer need to rent an office in Jerusalem when you have the full package in our joint co-working spaces. Furthermore, it's much cheaper than renting out an office in Jerusalem.
Re:Street, the communal co-working space, is equipped for every purpose: Permanent stations, conference rooms, temporary stations, rest spaces, an array of office services, a coffee machine and fully equipped kitchenette, internet and insurance.
A permanent station includes free use of our conference rooms, a personal locker, printing services and discounts at the businesses and restaurants around our coworking space.
The Rent is available at affordable prices and has the approval of the project manager on behalf of "New Spirit"
---
Price List:
Daily – 50 NIS
10 Entries – 450 NIS
Bar Stand – 750 NIS per month
Fixed Position – 1,000 NIS per month
Conference Room – 100 NIS per hour
---
The founding and renovation of the spaces have been made possible by the generous aid of the property owners, the Ginzburg family, The Jerusalem Development authority, the Ministry Of Jerusalem And Heritage, and the Nathan Foundation.
Project Planning and Management: Cohen-Magen Architects and Halam Engineering.
Location Renovation: Ne'eman Duplex Engineering & Construction Ltd.